Take advantage of our new great offer!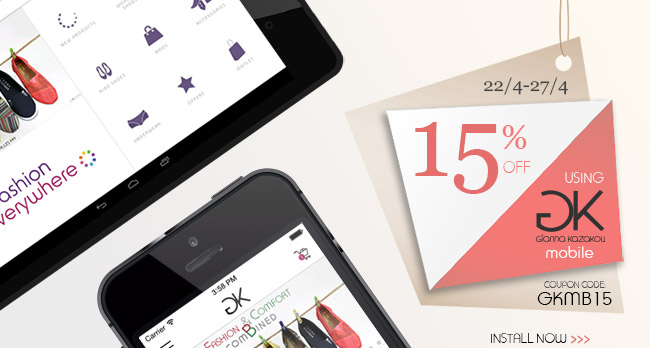 Starting today and until Sunday 27/4, get 15% off on all your purchases above 40€ by using the Gianna Kazakou Mobile application on your phone or tablet!
Simply enter coupon code GKMB15 by pressing on the "I have a coupon code" button on the shopping cart drawer inside the app and enjoy the smartest spring shopping wherever you are!
Tip: install the Gianna Kazakou Mobile app on your device quickly and easily by pressing one of the following buttons, according to the type of your device!
This coupon cannot be combined with any other kind of discount and does not apply to purchases made by visiting http://www.giannakazakou.co.uk/, since it is only applicable when using Gianna Kazakou Mobile for iOS or Android.